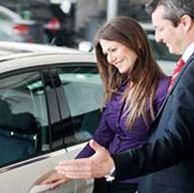 Hi!
As I've said my name is Jeff Zaninelli and I proudly own JZ Motors. You probably do not believe what I am claiming and offering here and maybe the conversation you're having in your mind right now is "Oh! He's just one of those 'car salesmen' who put up those promising lines to attract buyers. Blah blah blah…"
I'm sorry to tell you but I'll say it straight up, that's not true!!! In my life I have always believed that dreams are what distinguishes us from plants and animals and that no matter how difficult and how impossible those dreams may seem, it is in our innate essence to dream and make those dreams come true.
Does that make sense?
I mean, let me ask you didn't you ever wished or dreamed of something. Like perhaps, one day you'll be able to go around town and drive the car of your dreams? Or driving your loved ones: your lovely wife; your amazing children on a family road trip, in your dream car?
I know no matter how young or old you are; you have always wanted to own that "dream car". You might think this dream car is difficult to have but really it is not! You can own the car of your dreams NOW! Fast and easy.
Preloved cars? Used cars? Second-hand cars? Yes! What is in life aside from cars that isn't one or all of those? Ahuh! Nada! Besides, it's really impractical to buy a brand new car this month or year only to find out another new product will be released the following months or year! And worse still is the massive depreciation you cop when you buy a new vehicle.
There is absolutely nothing wrong in buying used cars! In fact, it's a win-win situation — you get the car of your dreams which is in good quality condition and in a cheaper price!
Hmmm, I'm pretty sure at this moment, there are still plenty of doubts and fears bogging your mind that's why allow me to take up a little bit of your time so you could get to know me more and know more what I do and why you'll soon be wanting to get a hold of my cars.
You might wonder how an ordinary man like me can have my own successful business. Well, it wasn't easy. The path that took me here goes way way way back when I was still a teen. My family owned a Mazda dealership in Fleming ton, Melbourne and those were the days when Japanese manufacturers were approaching garages and workshops to sell their cars. Unlike my father and brother, I was not a mechanic by trade so when the time came that my father asked me to run the business I declined to do so. However, due to my father's health conditions while I was finishing my VCE the business was sold. I thought that the end of our car business would also mean the end of a life that has got to do anything with cars. I couldn't be more wrong because after working in the finance industry for a couple of years, the next job I decided to take on was being a salesman for a Mitsubishi dealership (where I had my fondest memory; You see back in 1987, I was awarded the Light Commercial Salesperson of the Year for the state of Victoria and a few of the big shots got upset because they were knocked off their perch by a 23 year old kid just learning the business).
The turning point of my life came after working for 6 years in the Mitsubishi Dealership. All of a sudden I come to thinking that the path that I've been trying to avoid to cross in my teens is actually my destiny. Once this realization sinked inside of me, I quit the job and started my own car dealership company on December 1992 which is now known as JZ motors.
Over the years I have developed an enormous following of very satisfied customers because of my ultimate goal: going an extra mile to look after my customers and this vision has paid off in the long run. A customer's flat battery today may cost me a hundred dollars to fix but in 2 or 3 years when they want another vehicle they are loyal because they know they will get a fair deal and be looked after. In fact, I even have a local family that have purchased over 20 cars in the last 20 years and we have become good friends since. As a matter of fact they were present at my wedding and recently my wife and I went to their daughter's wedding.
(Want to hear more of what Gary Fitzsimmonds and some more of my customers has to say about my cars and my services? Go ahead and listen to their testimonies in the testimonial section)
But we're not all work and no play here in JZ Motors, and as a way of giving back to the community we give sponsorships to local sporting clubs in the area. We sponsor the Ferntree Gully Footballers Cricket Club (for 14 years), Boronia Bowls club (for 18 years), 4 Reels Angling Club (for 5 years) and Scoresby Football Club (1 year).
As they say: you will never feel truly satisfied by work until you are satisfied by life. So I know a little bit of sharing will go a long long way.
We were appointed by RACV as a RACV DEALER OF EXCELLENCE and RACV APPROVED for their GREEN LIGHT PROGRAM since 2003 and WE believe this quality branding along with the RACV Pre-Approved Testing gives our clients confidence and peace of mind with their purchase. The RACV inspectors are trained mechanics to inspect vehicles and know what to look for. As you know there are now a lot of unlicensed traders pretending to be legitimate private sellers. These people are selling repairable write offs and cars with major structural issues to the public.
Added to that, we provide a 1 Year RACV Warranty to all our cars; this is ONE of the best used car extended warranty available, it covers you for the things most warranties don't cover you for. They inspect the vehicle so they know that they are covering a vehicle without major problems.
What this all simply means is that RACV has chosen us and recommended us as a Reputable Used Car Dealer to their 2 Million Members!
Plus in 2009, because of our excellent customer service thousands of Australian car shoppers voted and offered their honest and unbiased feedback in evaluating the best of the best in the automotive industry and we won CarSales RUNNER-UP for DEALER OF THE YEAR for the Most Outstanding Customer Service! Reaffirming our driving customers that we're not all talk but have the goods to back it up!
This is particularly true with used cars. My cars may not appear to be the cheapest on the market but they are top-notch, "good as new" cars. Price is important today but it's the quality of the car that is important every day thereafter. The car industry is not an easy industry. To be here for more than 20 years is an accomplishment seldom heard of in the car dealer's world! To sum it all, it boils down to customer care and how we've always made that our first priority! Selling authentic good quality used cars! Providing transparent and genuine car services that truly help customers in making their dream cars come true!
We are not just your average "run of the mill' used car dealer!
At JZ Motors we will not only help you find your dream car but we will also let you "TAKE HOME"
$263 value price for a RACV Pre-Purchase Vehicle Inspection (for 

FREE

)

PLUS

 $423.50 value price for a 1 Year RACV Warranty (for 

FREE

)

PLUS PLUS

 a 7 Day Exchange Guarantee Policy (

Priceless!

)
See what I mean?
I hope all these stories have affirmed and proven to you what and who we really are as a company and have given you a bird's eye view of what to expect in our transparent genuine and most trusted services! You and I can go a long way in driving your car dreams into reality.
So don't just keep on dreaming, move now and make the FIRST step in making your car dreams come true by clicking the Used Cars tab NOW and we'll figure out the best way to help you make the soundest and most practical dream car purchase ever made.
Warmest regards,
P.S. Want to know more about the FREE RACV Pre-Purchase Vehicle Inspection, FREE RACV 1 Year Warranty and 7 Day Exchange Policy? Go ahead and browse through my site and look at the other services we provide that will seriously bring your car dreams to life.
P.P.S. Before I forget, I am also giving away a $47 FREE Report on "Discover The 7 BIG Costly Mistakes Used Car Buyers Often Make And How You Can Easily Avoid Them" just simply type your name, email address and phone number and download.